Email
will @ mulryne.com
About me
24 year old Aspergic documentary photographer based in Stratford-upon-Avon, England.
Currently working on first 2 books:
'Selfie' on a horse and cart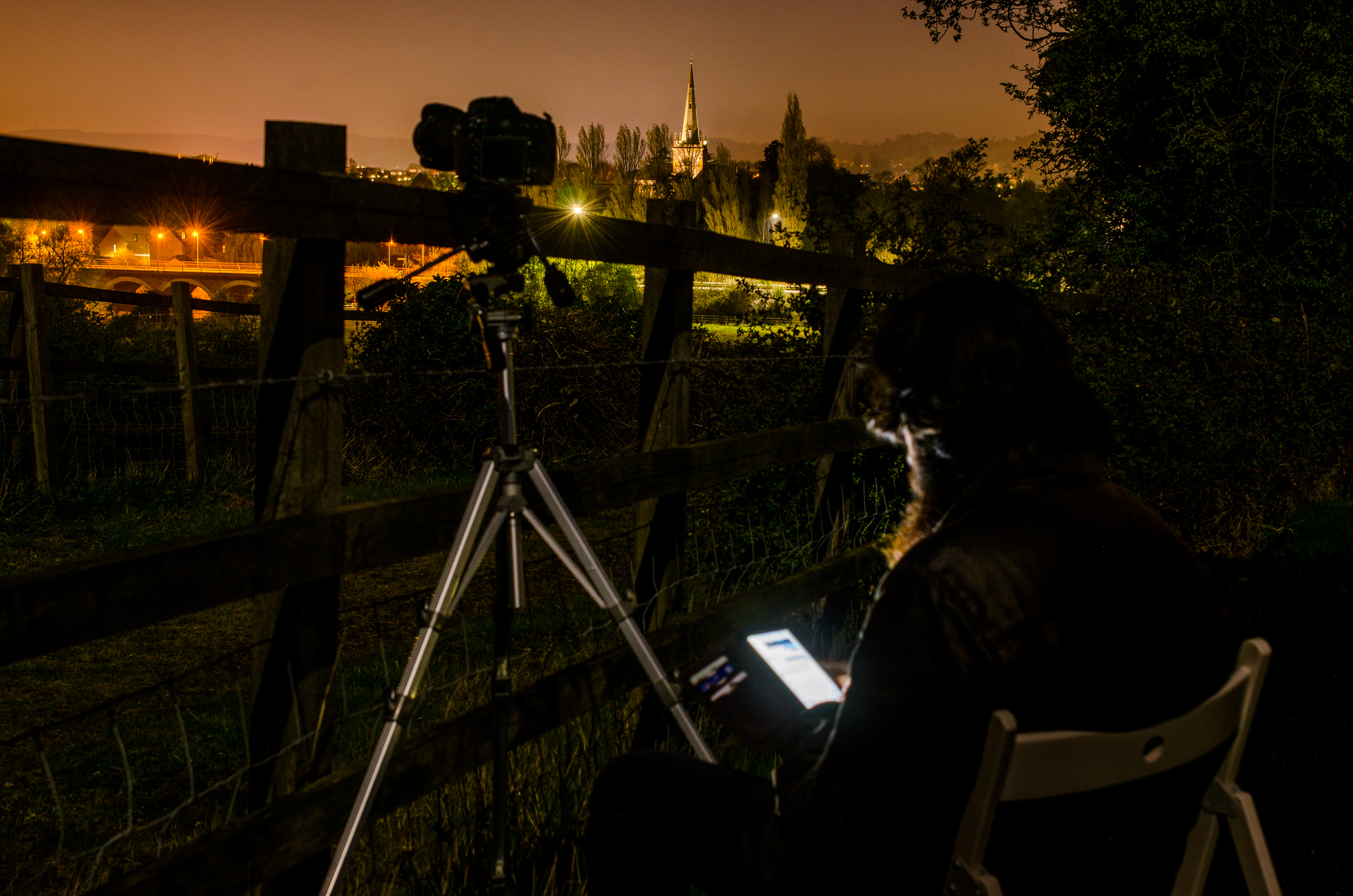 Self shot while waiting for a 4 hour star trail photograph
People I have worked with
Charities:
RNLI
Warwickshire Search and Rescue
Swan Rescue Stratford-upon-Avon
GaGa
Organisations:
A Fine Tattoo Establishment
Ashgate Publishing
The Benedictine order of the Roman Catholic Church
The Bird Group
European Science Foundation's project PALATIUM
Holy Trinity Church Stratford-upon-Avon
Jarrold Publishers
King Edward VI School
Metal Wave Promotion
Paxton And Whitfield
The Perry Lithgo Partnership
PictureHouse
Pivotal Education/Pivotal Podcast
The Publicity Connection
Society for European Festival's Research
Stratford-Arts-House
Stratford Town Radio
Stratford Town Trust
Stratford-upon-Avon Herald
Stratford-upon-Avon District Council
Stratford-upon-Avon Town Council
TeachMeet London
The Friends of Shakespeare's Church
Trustees of King Edward VI School
Webinar Quick Tips
XCOR Space Expeditions
Yes (band)
Yes Music Podcast
Public Figures:
Nadhim Zahawi
David Bradley
Tony Bird
Jim Hooper
Yousef Kerkour
Cyril Bennis
Ian Fradgley
Living with History; Life in Historic Stratford-upon-Avon
My Exhibitions:
Living With History at Stratford Playhouse June - ? 2019
After the success of my exhibition at SBT's Hall's Croft, Proop Productions contacted me to create an exhibition for their exhibition space and for their community event 'H'all 4 1'.
Living With History at Hall's Croft May - September 2019
A selection from my documentary on Stratford-upon-Avon 'Living With History, Life in Stratford-upon-Avon'. With Shakespeare Birthplace Trust and curated by Josephine Reichert, director of Ort Gallery - Birmingham. Funding by ArtsCouncil England.
Creative Muse in Shakespeare Birthplace Trust news letter, 4 July 2019
Feature in Herald newspaper, 13 June 2019
Multiple social media posts from Shakespeare Birthplace Trust, Ort Gallery, Princes Trust, local news, May/June 2019.
(One from very left at top) 'Ian in Rembrandt' as part of Rembrandt exhibition by Charlie Budd in Stratford-upon-Avon Picturehouse
Cover image for Stratford on Avon District Council tax leaflet - March 2019
Interview about portrait of Professor James Ronnie Mulryne published in Holy Trinity Church Stratford-upon-Avon's Trinity Times Magazine - April 2019
Portrait of Professor James Ronnie Mulryne funeral order of service (also in local 'Herald' newspaper) - February 2019
Portrait of 2nd Coxswain/Mechanic Adam Ferguson in the engine room of an all-weather Trent class lifeboat in Eyemouth, Scotland used on RNLI Instagram post - February 2017
Advert for Holy Trinity Stratford-upon-Avon Church new children's choir Trinity Voices - February 2017
Postcards of home communion to send to those in the Stratford-upon-Avon District who may need home communion - December 2016
Portrait of Cyril Bennis for XCOR Space Program talk at the Millennium Theatre - September 2016
RNLI towing a fishing boat, 5 images - RNLI Eyemouth, Scotland press release - 11th August 2016
Portrait and Video presented as lead talk for the Mons Belgium European city of culture 2016 organised by the European Science Foundation's project PALATIUM, Society for European Festivals Research
Warwickshire Search and Rescue - 7 documentary images used from training and press day - October 2016
Film Noir Man in Suit - Dark Beauty Magazine 17th June 2016
Beauchamp Chapel St Mary's Warwick and Holy Trinity Stratford-upon-Avon Chancel - A Taste For History-History and Conservation at Holy Trinity Church, Stratford-upon-Avon-Ronnie Mulryne 2015
(Centre/Bottom right) Portrait of RSC actor Jim Hooper-Black Swan restaurant Stratford-upon-Avon, August 2014
'Infiltrating the Shakespeare Parade' self printed exhibition of photographs taken from perspective of Shakespeare Birthday celebration parade - Stratford Artshouse, December 2014 (taken down by owners in 2 days for a poster of a local orchestra)
Herald Newspaper feature about project
Front cover and several inner images - The Guild and Guild Buildings of Shakespeare's Stratford-J.R. Mulryne 2012
Email
will @ mulryne.com
Or